Creating an office as a strategic tool for business management
In my work, I always keep in mind that offices are a strategic tool for business management for any company. This is why Midas stays true to its principle of creating an office that facilitates a truly ideal working environment for everyone. So, it is our mission for Midas designers to realize the ideal workstyle for our clients, leading to their enhanced performance.
We actually often receive positive feedback from our clients, mentioning improved in-office communication, a less stressful work environment, and so on. Our clients are highly appreciative of what we deliver, and I think this is why many of them choose us for further projects.
My work is never mundane because every project is a new experience – each client has unique issues that pose challenges to overcome. I have the impression that our clients are all keenly conscious of design. So, high quality work never fails to satisfy them. As a designer, I find it really rewarding.

Midas excels at respecting and leveraging its designers' personalities
These days, I often engage in project-wide team management or supervise younger employees. As Midas respects everyone as unique individuals, I hope that young designers are able to be creative without restraint. If I were to give advice, though, I would say that designs should not be for the designers. Listening to, and positively considering, the opinions of clients, project managers (PMs), and construction managers (CMs) often helps to transform your design.
Fortunately, Midas designers enjoy creating offices in a team effort. It is part of our culture that employees are bonded across divisional boundaries. Our work as designers can progress thanks to the fact that we maintain good communication with PMs and CMs. Also, the management and client relations division are understanding, enabling us to make suggestions that reduce cost while retaining the design quality.
It is competitions that demonstrate our team strengths. Everyone becomes motivated to play their part in achieving a shared objective. I love the vibe when it happens. I am happy about the recent trend of having more new projects starting with competition entries. It would be exciting to work on more opportunities like these with our fantastic colleagues.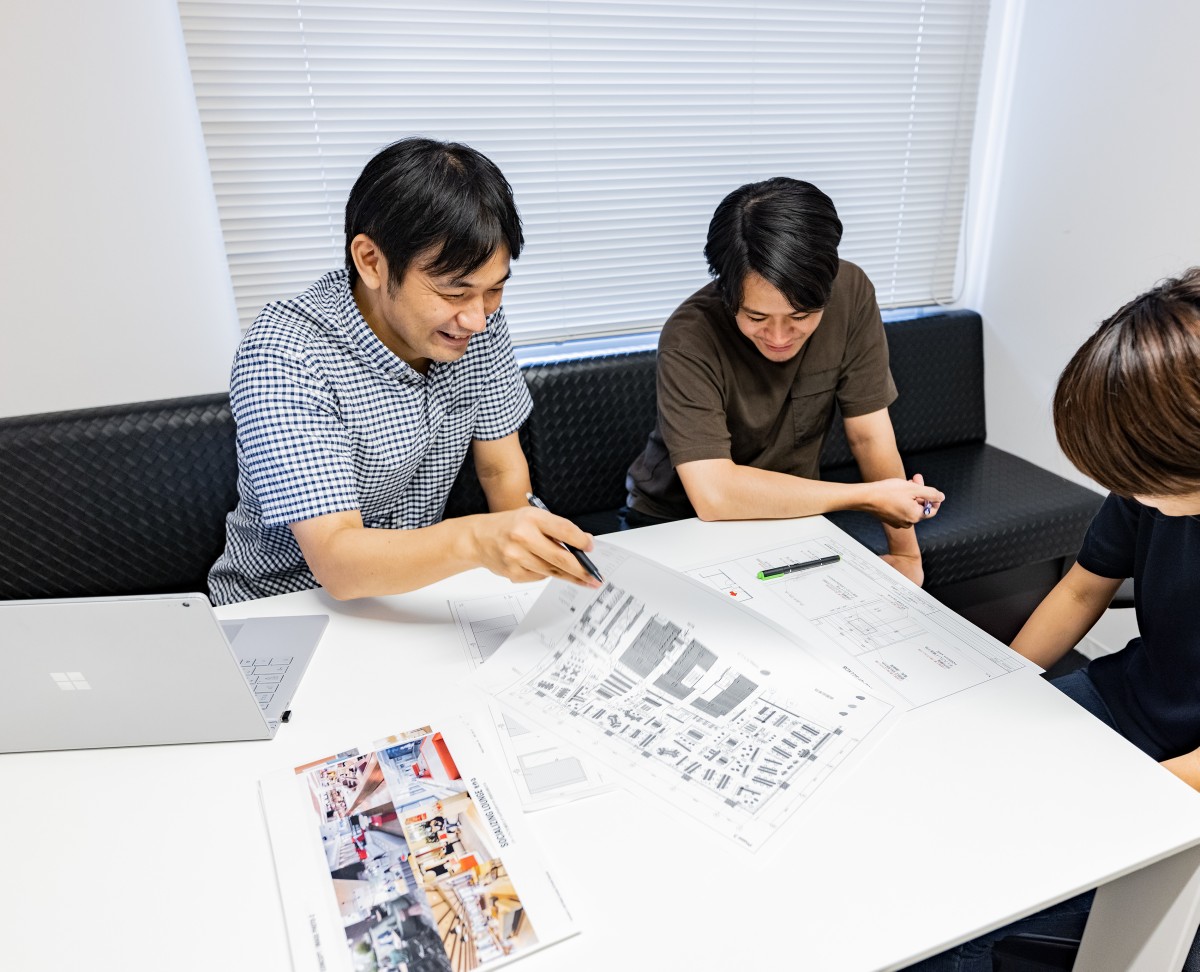 Offices will never become obsolete
Midas offers an ideal environment for interior designers who want to enrich their expertise. Young talents should really come to us if they are interested in the world of office designing. We appreciate people for their passion more than their experience. Genuine design lovers who delve into research without being prompted make wonderful coworkers.
It is not only about developing young talent, but I also have so much to learn from them to produce new creations. The coronavirus pandemic has accelerated the diffusion of the remote working style, but I believe that offices will never become obsolete. They are like homes for families, a place where workers belong. An office serves as a base where everyone can come and huddle together when necessary. Even if they are normally preoccupied with their separate engagements, having a place like this makes a big difference, giving them a sense of belonging. So, it is important for me to create a place everyone loves by taking every single person in the office into consideration.