Aiming to embody designers' ideas as accurately as possible
I have been a CM at Midas for two years. Mainly, I am responsible for organizing schedules with contractors, updating clients on the progress made, and other site management tasks. I had a similar job at my previous employment, but I have far more opportunities at Midas to take up new challenges as a CM.
The challenges add to my personal experience, for sure. I review unfamiliar manufacturers for procurement, even non-Japanese manufacturers and vendors for furniture, lighting equipment, and so on, to select ones that offer excellent engineering. The company promotes proactive information gathering by attending external seminars, which encourages me to get out more. This allows me to discover the latest trends in materials. All these help enrich the options I can use so that the designers' ideas are accurately realized even with budget constraints.
Creating an office requires collaboration with designers and vendors, and the contractors' cooperation is also indispensable. In this sense, I need to maintain an objective perspective when making decisions in order to coordinate the people on site and the client, so that the project will run smoothly. Experience tells me that emphasizing an objective standpoint will lead to client satisfaction.

Meaningful off-time enhances outcomes at work
One of my most memorable jobs was the project for an insurance company. Initially, the aim was to create an office for their Tokyo head office, and subsequently the project was extended for more than six months to transform their regional offices in Fukuoka, Sapporo, Nagoya, and Osaka. The client is now pursuing business expansion, and a new project is underway. It is fantastic that they keep coming back to have me as their CM for the work.
I believe that meaningful "off" time is more than necessary in order to deliver performance to satisfy client expectations. At Midas, an ideal work-life balance can be achieved if you are an organized, self-disciplined person. Here, it is up to each individual how they organize their work arrangements. It is possible to round up the day's work early or stay on for extended hours to finalize the job at hand, depending on your schedule. As for myself, I always give sufficient time to each phase in my schedule and make sure they are finished well before deadline.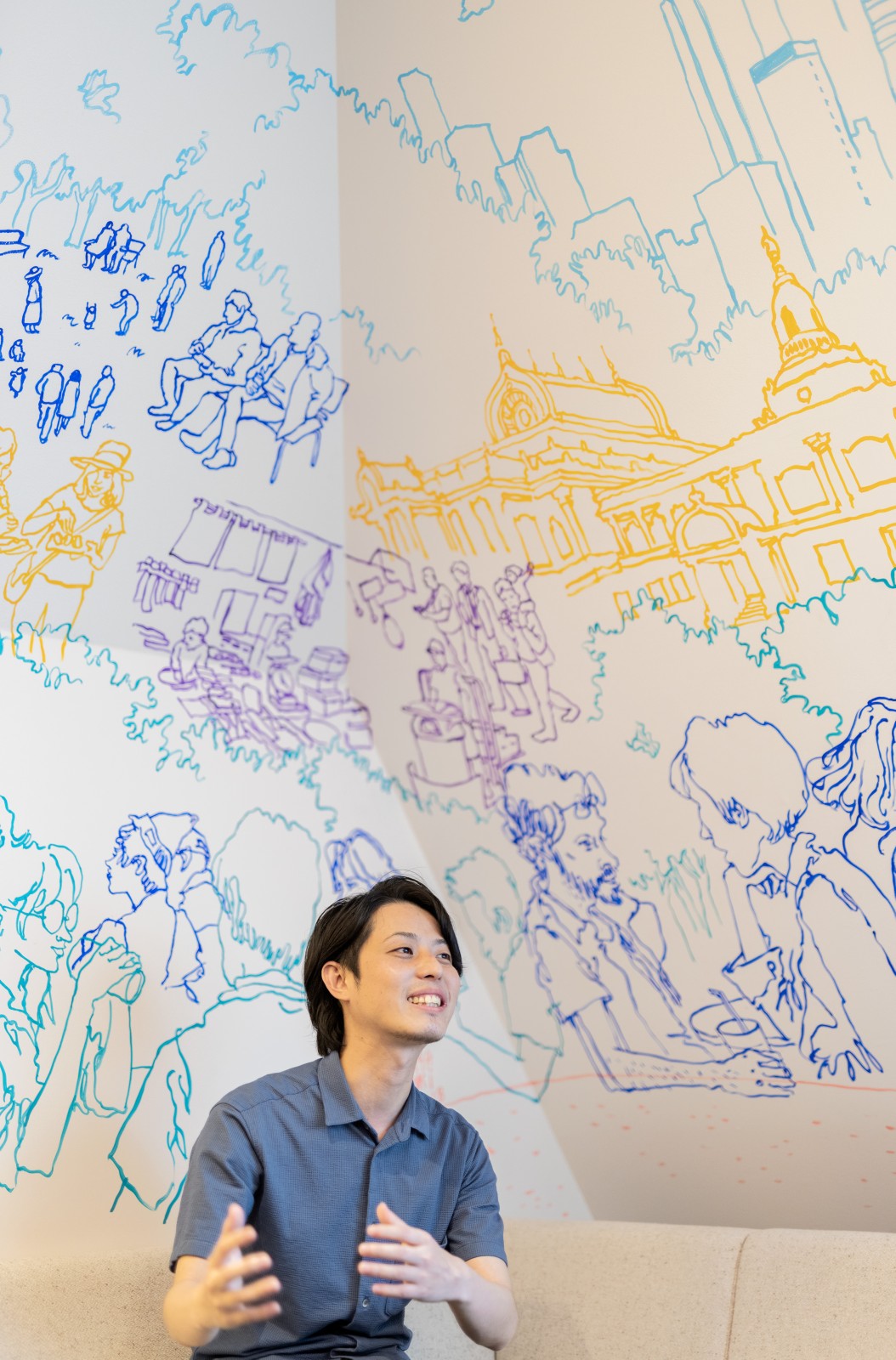 Clear objectives accelerate growth in personal experience
I am mainly responsible for medium-size projects at the moment, but I would love to handle bigger jobs in the future. Basically, projects with a larger area are more difficult to manage. Drawings are more complex, and there are more points to be checked on site. Dealing with more contractors requires better skills in organizing them. So, I need to build on my competence as a CM, for which it is important that I am driven for improvement in my day-to-day work rather than just focusing on gaining experience.
On this point, I am lucky that I have a role model right next to me. My current supervisor, he is far more knowledgeable than me and, above all, so good at coordinating his team. He has the power to persuade people in making decisions no matter what the situation. These qualities are only attainable for people who are highly experienced and trustworthy – and I hope to be such a person in the future. I also learn so much from other colleagues, designers, and project managers. Everyone has an excellent track record with rich experience in their fields. So, I am hopeful that, one day, I will garner the reputation as a CM so that the company can trust me with projects regardless of their sizes. To make this happen, I still have a lot more to learn from my colleagues.